XMI X-mini II Mini Speaker - Zwart
Artikelnummer: XMINI2
Product referentie: 20254
X-mini II is de perfecte audio enhancement voor elke muziek- of videospeler.
"speaker"
"Amazing"
"goed geluid"
Meest behulpzame reviews
18 juli 2013
speaker
ik heb de XMI X-mini II Mini Speaker - Zwart aangeschaft voor de vakantie, ik moet zeggen dat het zeer goed ontvangen is!! super geluid, makkelijk in te schuiven en mee te nemen. Zeer happy met deze aankoop!!
3 mei 2013
Amazing
Geweldig geluid!!
31 December 2012
goed geluid
XMI-X Mini II mini speaker. wat een goed geluid uit zo een klein speakertje. Mijn kinderen hebben er nu allebei een en kunnen hun geluk niet op. Ook leuk bij het bekijken van een filmpje op de mini-dvd speler in de auto, want die heeft vaak een matig geluid.
210 Reviews
|
Schrijf een review
---
Aanvullende informatie
Dus wat maakt deze luidsprekers zo speciaal?

Een 40-mm driver, dat een rijker en voller geluid levert
De X-Mini II heeft maar liefst 11 uur continu afspeeltijd van een enkele lading!
De "Buddy Jack" systeem laat je een X-Mini II aansluiten met een andere X-Mini II en nog een andere en nog een andere, ... . Geschikt voor het vormen van een "Daisy Chain"
Een ingebouwde 3,5 mm audiokabel. De audiokabel glijdt netjes weg onder de luidspreker wanneer niet in gebruik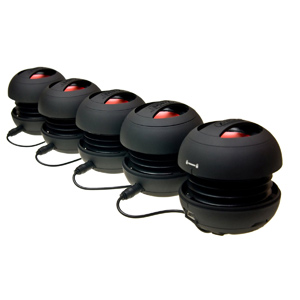 De X-mini II introduceert een grotere 40mm driver voor rijkere, volle geluiden dat resulteert in een superieure ervaring dankzij zijn innovatieve capsule ontwerp project. Of het nu voor individuele of groep entertainment is, de X-mini II is de perfecte audio enhancement voor elke muziek- of videospeler. Niet alleen garandeert het nieuwe ontwerp een onovertroffen geluidskwaliteit, het gaat ook langer mee. Drie keer de capaciteit van zijn voorganger, de nieuwe X-mini II wordt geleverd met een nieuwe ingebouwde hoge capaciteit oplaadbare batterij voor 11 uur non-stop audio plezier.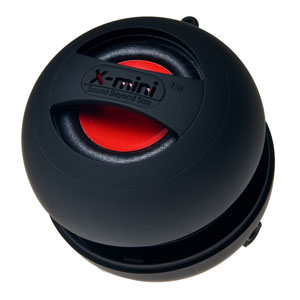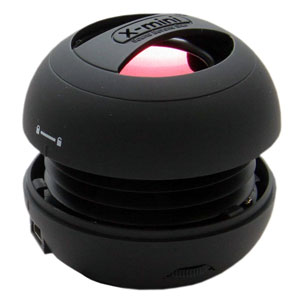 De nieuwe modulaire 'Buddy-Jack' systeem laat je je X-mini II verbinden met een andere X-Mini II zodat je een bijna eindeloze daisy chain kan vormen om een ​​self-powered bass-enhanced draagbare luidsprekersysteem te creëren. Met deze nieuwe functie kan je je X-mini II combineren met die van je vrienden voor een spontane feest waar je ook naar toe gaat.
Om omslachtige audio kabels te verwijderen, heeft XMI een audiokabel ontworpen die netjes opgeborgen kan worden voor een schoner en slanker uiterlijk.

Specificaties
Compact formaat, matte zwarte afwerking
Geluid van hoge kwaliteit, met een duidelijke bas resonantie
11 uur continu afspelen van een enkele lading
Meegeleverde USB oplaadkabel, vilten tas
Geïntegreerde 3,5 mm audio kabel
Let op: Bij sommige telefoons heb je een aparte 3,5 mm audio-adapter nodig (apart verkrijgbaar).