Sorry, dit product is niet meer leverbaar. We hebben een aantal nieuwe vergelijkbare producten geselecteerd die wellicht voldoen aan je verwachtingen.

Waarom kopen?
Kleinste Bluetooth headset ter wereld
Slank en stijlvol design
Weegt slechts 6 gram
Heeft multipoint zodat je twee telefoons tegelijkertijd kan aansluiten
Bevat een USB en auto oplader adapter
Werk in-oor of over-het-oor 
---
Aanvullende informatie
De SmallTalk Mini is 's werelds kleinste Bluetooth Headset.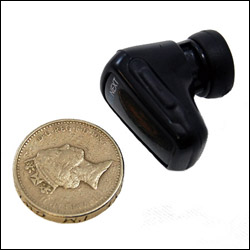 De SmallTalk Mini Bluetooth headset is niet alleen super klein en super licht - maar kan ook op twee telefoons tegelijkertijd aangesloten worden. Dus welke telefoon ook overgaat, je kan de telefoon opnemen via deze headset.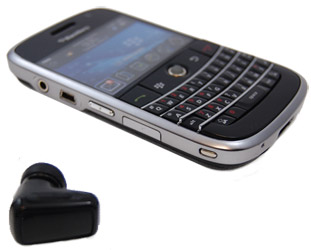 Waarom Multi-Point?
Met multipoint kan je twee Bluetooth-apparaten tegelijkertijd aansluiten op je Bluetooth-headset. Als er een oproep binnenkomt weet de headset welke telefoon overgaat en maakt automatisch verbinding met de telefoon.
Multipoint kan voordelig zijn voor de meeste Bluetooth-headset gebruikers. Het is ideaal als je zowel een persoonlijke als zakelijke telefoon meedraagt en niet de rompslomp wil hebben van twee verschillende headsets of je headset steeds loskoppelen en opnieuw aansluiten.
Als je thuis Skype of VOIP gebruikt maar niet vastgebonden wil zitten aan je PC scherm, is multipoint de ideale oplossing omdat je je compatibele Bluetooth headset kan koppelen aan je PC en je telefoon, en welke telefoon ook rinkelt, je headset zal het oppikken.
Slank, klein en stijlvol
Klein en licht, de SmallTalk kan worden gebruikt met of zonder de bijgeleverde oorhaak. De oorhaak is uitneembaar, zodat je de headset op een voor jou comfortabele manier in je oor kan plaatsen. Perfect als je een zware dag vol telefoontjes hebt.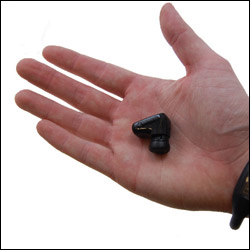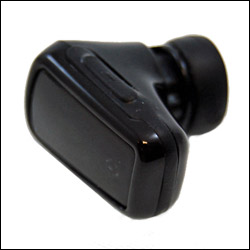 Specificaties:
Bluetooth v2.1 klasse 2.
Ondersteunt de Bluetooth Headset en Handsfree profielen
Klein en licht (maar 6,5g) in-oor type Bluetooth headset
Multipoint functie om verbinding te maken met twee GSM toestellen
Spreektijd: tot 3 uur
Standby-tijd: tot 100 uur
Oplaadtijd: binnen 3 uur
Afmetingen (hoofdgedeelte): 26,2 x 15,6mm
Gewicht: 6,5g