De OneCable Sync en Oplaad Kabel
Product referentie: 34730
Opladen en synchroniseren van de mobiele toestel en andere smartphones met de OneCable sync en charge kit.
" Goede service"
"Goed product"
Meest behulpzame reviews
Frank Lippertz
Nijmegen
Galaxy Note III
12 oktober 2013
Goede service
Ik ben zeer tevreden over de manier van communiceren en de snelle llevertijd ...
27 juli 2013
Goed product
Veel oplaad mogelijkheden fijn product niet zo veel kabels meer nodig
21 Reviews
|
Schrijf een review
---
Waarom kopen?
Snel en eenvoudig opladen voor een hoop verschillende apparaten
Ideaal voor synchroniseren en opladen van je toestel
3 kabels in 1, zodat je minder kabels met je mee hoeft te dragen en er meer kan opladen
Voor Micro USB, Mini USB en Apple connectors
70 cm oprolbare kabel voor flexibel gebruik
---
Aanvullende informatie

Apple, MicroUSB en MiniUSB connectors maken de OneCable gericht op de toekomst
De OneCable is de enige kabel die je ooit nodig zal hebben. De OneCable heeft een Apple, MiniUSB en MicroUSB connector zodat je elk apparaat op kan laden dat een van deze adapters gebruikt. Meer en meer apparaten gebruiken MicroUSB oplaad adapters, dus met de OneCable ben je klaar voor de toekomst en hoef je niet meer een hoop verschillende kabels met je mee te dragen.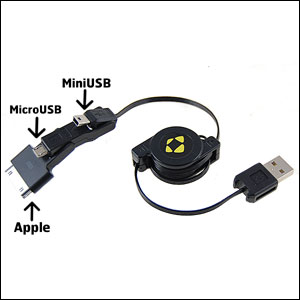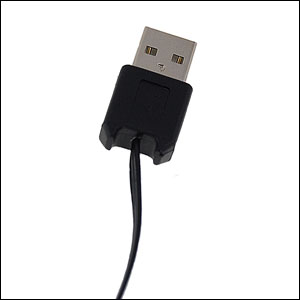 Snel een eenvoudig opladen van een groot aantal toestellen
De kabel bevat 3 ingebouwde adapters voor Apple, Micro USB en Mini USB, en wrekt dus met vrijwel al je mobiele apparaten. Hierdoor hoeft je dus minder kabels met je mee te dragen en kan je meer opladen. Ideaal als je onderweg apparaten op wil laden omdat je eenvoudig kan wisselen tussen toestellen. De OneCable is ideaal voor op reis, op het werk en thuis, en is de enige kabel die je nog nodig zal hebben.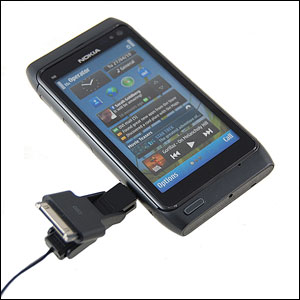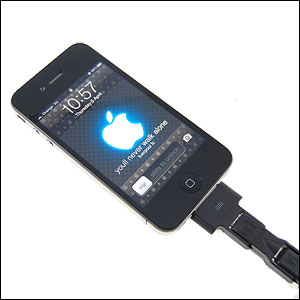 70 cm kabel is lang genoeg om je telefoon op te laden en in de buurt te houden
De OneCable heeft een intrekbare kabel van 70 cm zodat je de vrijheid hebt je telefoon op te laden en toch te blijven gebruiken. Je houdt genoeg ruimte om je telefoon in een autohouder te plaatsen, of het comfortabel op je bureau te leggen op het werk tijdens synchronizeren of opladen met je PC of laptop.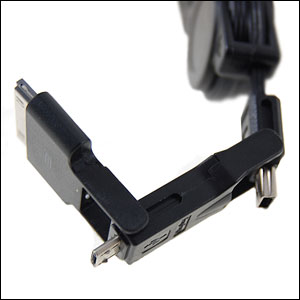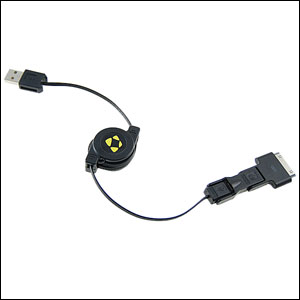 Er zijn geen reviews in het Nederlands. Kies een andere filter.
Gemiddelde beoordeling 4.7 van 21 Klanten | Schrijf een review