Originele Samsung Galaxy S3 Houder en Batterij Oplader - EB-H1G6LLEGSTD
Artikelnummer: EB-H1G6LLEGSTD
Product referentie: 35104
Zorg dat de reserve batterij van je Samsung Galaxy S3 altijd volledig opgeladen is.
"goede product "
"Oplossing voor S III batterij lekt"
Meest behulpzame reviews
Deneffe
Seraing, BelgÏe
Originele Samsung Galaxy S3 Houder en Batterij Oplader - EB-H1G6LLEGSTD
30 December 2012
goede product
snel levering en zeer goede origineel product !!!
19 November 2012
Oplossing voor S III batterij lekt
Very good product that satisfies my expectation. However the delivery took 10 days. The product is delivered without a user-manual. The warning light is supposed to be either red (charging) or green (charged), but when I first plugged the device with the new battery the light blinked in yellow and I could not understand what was wrong. In the end, it worked. I wish I had the user-manual to check troubleshooting.
67 Reviews
|
Schrijf een review
---
Waarom kopen?
Originele Samsung accessoire
Laadt je reserve batterij op
Werkt als bureau standaard voor de Galaxy S3
---
Wat zit er in de doos?
Houder
Officiële batterij
---
Aanvullende informatie
Kom nooit meer zonder batterij te zitten
Zorg dat je Samsung Galaxy S3 nooit meer zonder batterij komt te zitten. Deze combinatie van standaard en houder zorgt ervoor dat je je Samsung Galaxy S3 in een aangename hoek kan zetten om sms'jes, e-mails en video's te bekijken en tegelijkertijd je reserve batterij op te laden.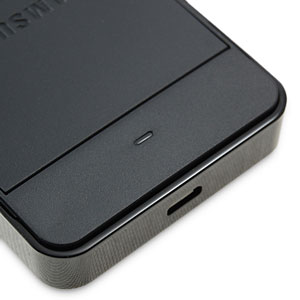 Handige indicator ingebouwd in de houder
De oplader heeft een standaard micro USB poort aan de achterkant en een LED status indicator zodat je ziet of je batterij aan het opladen is of vol is.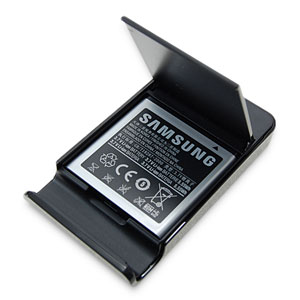 Met handige bureau standaard
De batterij oplader is ook een bureau standaard waarmee je je Samsung Galaxy S3 in een prettige positie kan plaatsen om sms'jes, e-mails en gesprekken te beantwoorden.