Met de lightening en USB-aansluitingen kun je je bestanden beheren, opslaan en verwijderen.
Je hebt nooit genoeg aan ruimte op je Smartphone en tablet. Daarom is het fijn dat je gebruik kunt maken van de Leef Bridge, zodat je de vrijheid hebt om makkelijk bestanden over te plaatsen. Zo kun je nu meer foto's en video's maken zonder ruimte te hoeven wissen.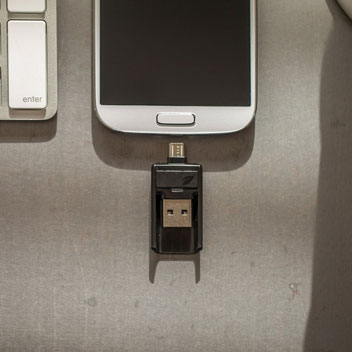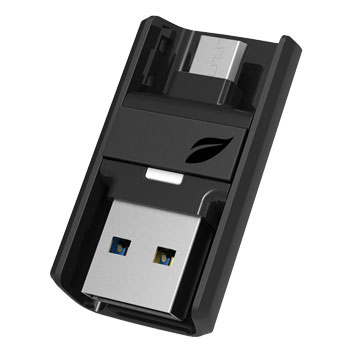 Mis nooit meer een moment!
Je kunt foto's direct vastleggen op je Leef Bridge, zodat je nooit die memorabele gebeurtenissen van het leven hoeft te missen. Sluit je Leef Bridge aan op je telefoon of tablet, klik op de Bridge Camera in de Leef Bridge app en begin met klikken.
Altijd overal en alles bekijken
Met de de Leef Bridge 3.0 kun je een hele film of muziek bibliotheek meenemen voor onderweg. Of het nu een lange vlucht is voor het werk of een familie road trip, laadt al je media op de Leef Bridge en zorg ervoor dat je altijd alles bij je hebt.
Gemakkelijk bestanden delen
De Leef Bridge 3.0 geeft je meer opslag op je Micro USB-apparaat tegen een fractie van de kosten. Nu kun je eenvoudig een veilige back-up maken en je foto's, video's en muziek delen tussen een Micro USB-apparaten en je Mac of pc.
Unieke ingenieuze, draagbaar ontwerp
Het unieke ontwerp van de brug 3,0 betekent dat je het overal kan gebruiken op elk gewenst moment. De extreem draagbaar en lichtgewicht ontwerp maakt het dragen van de Leef Bridge gemakkelijker dan ooit, dus je kunt er zeker van zijn dat je altijd wat extra ruimte bij je hebt wanneer je dat nodig hebt.