Sugru - Mouldable Glue - 3 Pack - Zwart
Artikelnummer: I000470
Product referentie: 52959
Sugru, 's werelds eerste kneedbare lijm die verandert in rubber.Dankzij de gepatenteerde silicium technologie, kleeft Sugru aan elk oppervlak en het is flexibel en duurzaam is.
"Perfect !"
Meest behulpzame reviews
22 juli 2015
Perfect !
Filmpje gezien op Viral Mundo, daarom besteld. Is perfect ! Net als in de video zeer geschikt voor reparatie van kapotte snoertjes en stekkertjes van laders van tablets en telefoons. Een aanrader !
37 Reviews
|
Schrijf een review
---
Waarom kopen?
Plakt op vrijwel elk oppervlak
Uiterst veelzijdig
Gemakkelijk te vormen
Sterk en Duurzaam
Zacht met een goede grip
Gemakkelijk te verwijderen
---
Wat zit er in de doos?
3 Enkel Gebruik Sugru pakketen
---
Aanvullende informatie
Plakt op vrijwel elk oppervlak
Er zijn bijna geen grenzen aan wat je kunt bevestigen met de Sugru - het kan permanent glas, metaal, hout, keramiek en de meeste andere kunststoffen vasthouden.
Uiterst veelzijdig
Sugru is geschikt voor vele verschillende toepassingen, dus als het gaat om je mobiele telefoons zijn er tal van toepassingen. Sugru is ideaal voor het toevoegen van extra grip op een telefoon of case en is ideaal voor het vast maken van gebroken / beschadigde kabels, dit omdat het zowel flexibel als elektrisch isolerend is.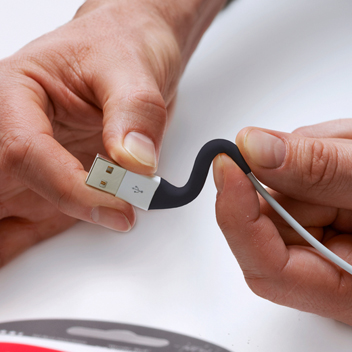 Gemakkelijk te vormen
Eenmaal geopend, heb je 30 minuten om je Sugru in de gewenste vorm te krijgen. Je kan het gebruiken voor reperatie,bouwen, voor het sluiten/vastmaken van een object of om dingen aan elkaar te kleven. Na 24 uur de Sugru te hebben ingesteld, veranderd het in een duurzame siliconenrubber. Heb je haast? Laat je Sugru in een warme plek achter om de uitharding te versnellen.
Sterk en Duurzaam
Eenmaal ingesteld, kan de Sugru alles aan wat je er maar op gooit. Het is weerbestendig, en dus zal het niet nodig zijn om telkens een vervanging te kopen als je het in de zon hebt gebruikt, het is zelfs zeewater bestendig. Het is tempratuur bestendig van -50 ° C (-58 ° F) tot 180 ° C (356 ° F), binnen deze grenzen zal de Sugru niet verharden, zachter worden of smelten.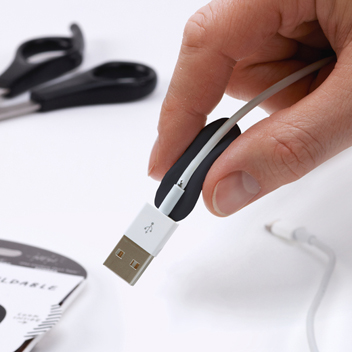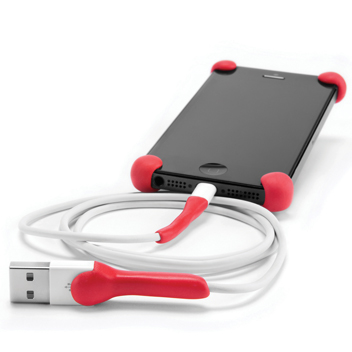 Zacht met een goede grip
De siliconen eigenschappen zorgen ervoor dat de Sugru zacht aanvoelt, maar tegelijktijd biedt het ook aanzienlijk goede grip. Gewelidg als geïmproviseerde autohouder of het toevoegen van een beetje extra grip op uw telefoon, kabel of case.

Gemakkelijk te verwijderen
De Sugru kan gemakkelijk worden verwijderd door met een scherpe mes te snijden. Resterende residu kan worden afgenomen met de hand of met behulp van een stukje papier.