3x Universal Power, Data & Sync Cable - Micro USB
This triple pack of data / charging cables allows you to connect any device such as phones to a PC via MicroUSB. It supports charging currents over 2 amps
Verzending en Bezorging:

Snelle en veilige verzending beschikbaar
Snel en eenvoudig retourneren 30 dagen
Gratis bezorgmethode
Beveiligde betaling met 256-bit-codering
Klantenservice beschikbaar
Meld u aan voor een zakelijk account
Omschrijving
USB cable to connect your MicroUSB compatible mobile phone to your PC and synchronise your data. To be used as a complement to your data communication and synchronisation software.
The Universal microUSB data cable is compatible with a wide range of handsets for charging and data transfer. Can also be used with our USB Car Charger Adapter or our USB Mains Charger Adapter to charge your handset anywhere.
Where your device supports charging via a computer's USB port, this cable will be able to charge the device. This includes mobile phones, Bluetooth headsets, GPS receivers and any other micro USB device.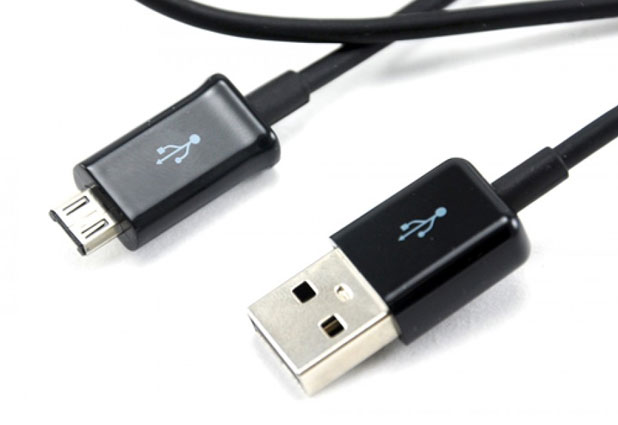 Key Features:
USB 2.0 for faster transfer speeds of 480Mb/s.
Compatible with all popular data suites.
Charges where supported from any USB port.
Can be used with USB ports on all devices; charge your phone from your Xbox, Sony PlayStation or Nintendo Wii for example.
Charge more than just phones, works for all compatible micro USB devices such as Bluetooth headsets, GPS receivers and MP3 players.
Length: 1m
Je Gegevens
Bezorging & amp; uitslagen
Verzending via Standaard Post: 0 euro
Een voordelige ongetraceerde optie met goede prijs-kwaliteit verhouding, geschikt voor bestellingen die minder dringend zijn. Geschatte levertijd is 4 tot 8 werkdagen. Het aantal werkdagen gaat in 1 dag na de verzending.
Verzending via tracked mail service : 7,49 euro
Geschatte levertijd is 3 tot 4 werkdagen. Het aantal werkdagen gaat in 1 dag na de verzending.
DHL Express: 12,50 euro
De DHL Express optie wordt standaard geselecteerd voor bestellingen van meer dan 60 euro. DHL levert niet in het weekend, bestellingen geplaatst op vrijdag worden maandag bezorgd.
Een snelle getraceerde bezorgservice die levert in slechts 24 uur.
Gegarandeerde bezorging 24 uur na verzending.