ACME X8200 Water Resistant Immortal Drone - Red
For a new type of drone-that doesn't short out when accidentally crashing into water The ACME X8200 simply floats and remains ready to land and take off on water. In addition to this, the body of the drone is made from soft yet incredibly durable plastic.
56,49€

Originele prijs 135,99€ - 58% off
---
17,49€

Originele prijs 28,99€ - 40% off
Waarom kopen?
Splash Proof Making You Go Further!
Shockproof
Headless Mode
Easy to use control system for intuitive flying and stunts
Robust design and manufacture withstands bumps and knocks
Includes numerous spare parts
Omschrijving
Splash Proof
The drone can land, float and take off from a calm water surface enabling you to go further into the wilderness with the ACME X8200.

Shockproof
Thanks to its durable, sturdy build the drone is almost impossible to break. Completely Shockproof, the ACME X8200 will withstand the forceful impacts and will last longer so you do not have to worry if you lose control.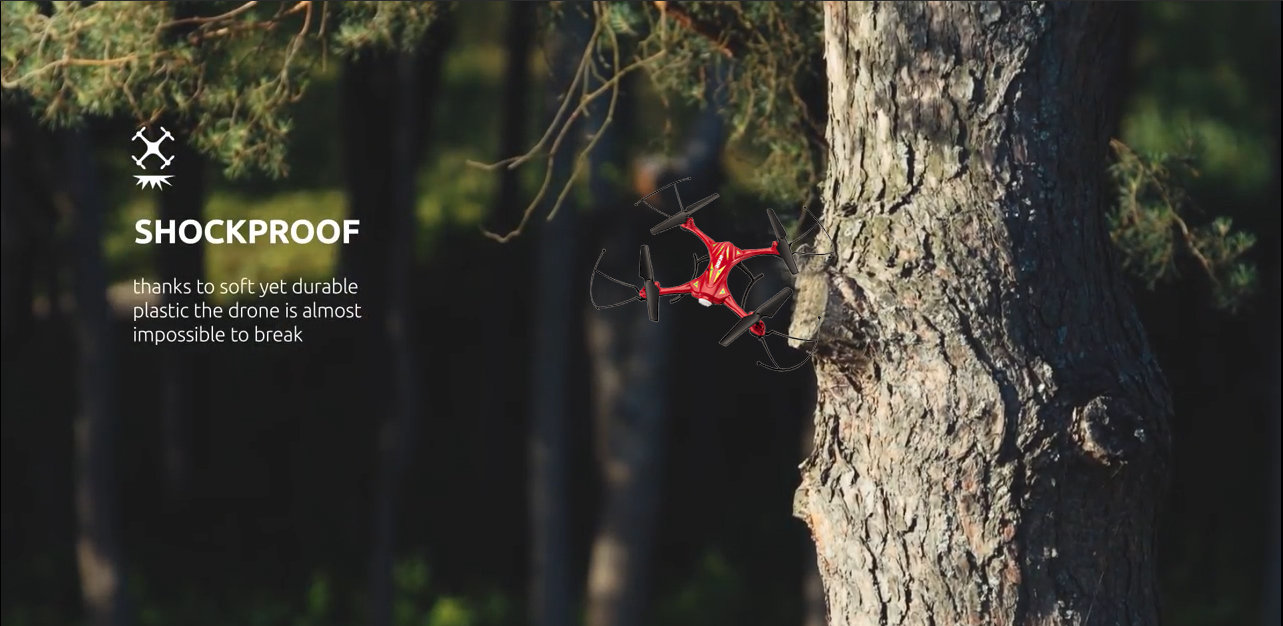 Headless Mode
When your eyes can't identify the orientation of the drone, the Quadcopter Drone in Headless Mode can help to fly the drone to any location without the need to worry about which direction the drone is facing.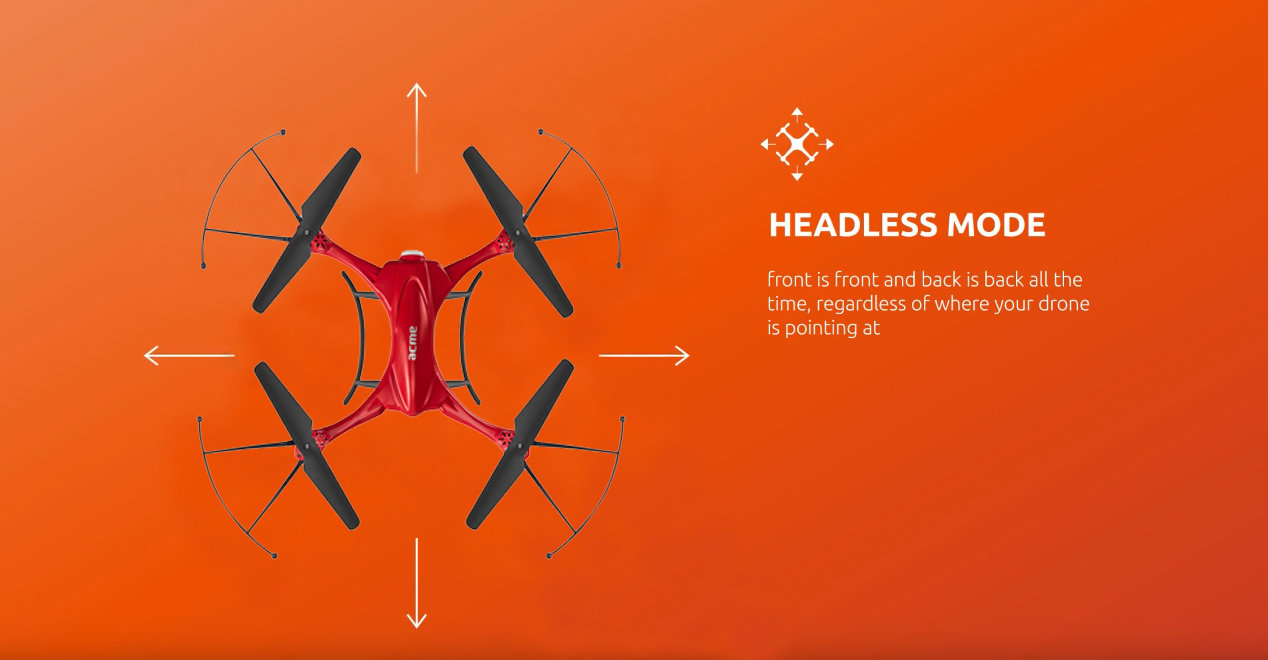 Easy to use control system for intuitive flying and stunts
The ACME X8200 Drone is really lightweight and easy to use, meaning that you will not have to go through flight school to be able to operate one. It will take just few moments before you get used to the controls and master your flying techniques. Perform stunts with 360 degree flips, rolls and immerse yourself into the role of a fighter jet pilot.
Robust design and manufacture withstands bumps and knocks
The ACME X8200 Drone is built to withstand bumps and knocks, so if you manage to experience a rougher than usual landing - the ACME X8200 Drone will survive.
Includes numerous spare parts
The ACME X8200 Drone comes with numerous spare parts in the box, including blades.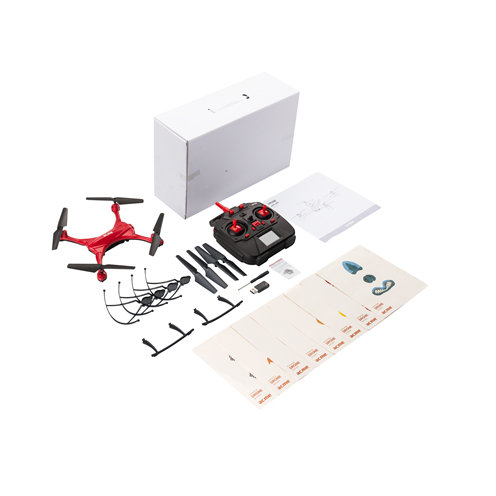 Specification
- Length: 310mm
- HeigHt: 72mm
- WidtH: 310mm
- WeigHt: 290g
- Battery Type: Li-Po
- Battery Capacity: 400mAh
- Operating time: Up to 10 min
- Charging Time: Up tp 1 Hour
- Control Distance: Up to 60m
- Control: 24GHz Remote Control
- LED Indicators: Yes
- Colour: Red
Je Gegevens
| | |
| --- | --- |
| Onderdeel nr | 508925 |
| UPC | 4770070880456 |
| Mobile Fun | 77172 |
Levering & Retouren
Standaard levering: 2.99 €
Een voordelige ongetraceerde optie met goede prijs-kwaliteit verhouding, geschikt voor bestellingen die minder dringend zijn. Geschatte levertijd is 4 tot 8 werkdagen.


Bijgehouden levering: 7.99 €
Geschatte levertijd is 2 tot 3 werkdagen. Het is bijgehouden service. Klant ontvangt trackingcode.


DHL Express: 15.99€
24 uur. Bijgehouden service met trackingnummer. De DHL Express optie wordt standaard geselecteerd voor bestellingen van meer dan 60 euro. DHL levert niet in het weekend, bestellingen geplaatst op vrijdag worden maandag bezorgd.