Olixar StickFix Multipurpose Sticky Gel Pads - 3 pack
Organise the world around you and keep it tidy with StickFix sticky transparent gel pads. A strong adhesive large surface area ensures you can mount pretty much anything to them, from keys, phones, tablets, remote controls and more. Three shapes included.
11,49€

Voorheen 26,99€ - 57% off
---
11,49€

Originele prijs 14,99€ - 23% off
Waarom kopen?
If your world needs organising, fix it!
Easy to hold smartphones and tablets in safe view
Never lose your keys again
Super-strong hold
Easy to fit - Mount in seconds
Totally reusable - just wash and go again
Includes 3 pads in 3 shapes for all jobs
Omschrijving
If your world needs organising, fix it!
Does this sound familiar? "Where's the remote". "where's my keys", "where's..." Well, suffice it to say, in the hustle and bustle of the modern world, we have a lot stuff and that stuff tends to 'move around'. A good solution is to keep things where you can see them. Where you know they are. That's where StickFix pads come in and they're a fantastic and simple solution to an age-old problem. Using ingenious sticky reusable gel pads you can mount pretty much anything to them in the location of your choice. All you need is a relatively flat, clean, non porous surface area.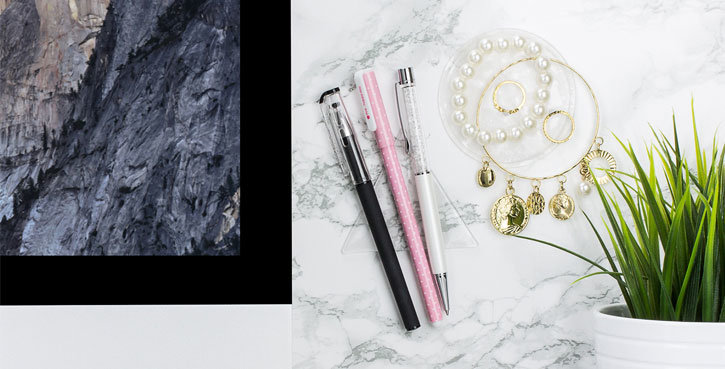 Easy to hold smartphones and tablets in safe view
Mount smartphones and tablets in plain view with the StickFix pads. This might be in a car or next to your desk. This is handy for two reasons. 1: you can keep them safe and out of harms way where you can easily reclaim them in a split second and :2 If you choose a suitable place you can use the StickFix as a view stand.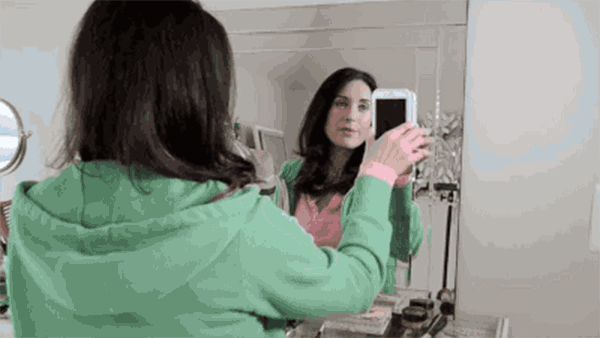 Please note: It is advisable to use more than one gel pad on larger devices as a precaution. It is also advisable to test with something similar in weight and less valuable before mounting your smart devices. While we believe in the quality and grip of this product, we cannot guarantee other factors that are particular to your environment, such as dust on the pad and surface it is applied to and varying temperature levels. We cannot be held accountable for any damage to devices as a result.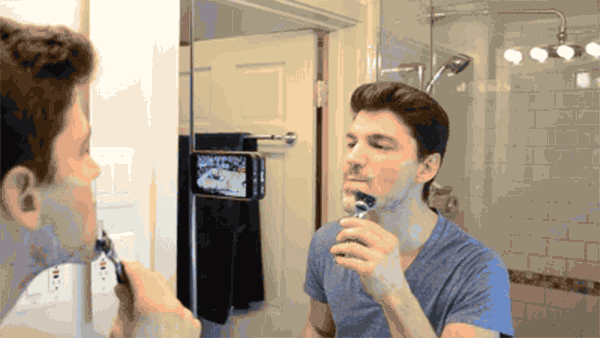 Never lose your keys again
We've all been there. You're in a rush, you came in the night before without a care in the world and put your keys down somewhere and now you can't find them. Well, with the StickFix pads, all you have to do is place them in a suitable place and forget about it until you need them again. No need to fuss about remembering where you put your keys, as long as you place your StickFix where you need it, you can be out of the door in seconds. Avoid a sticky situation by creating one.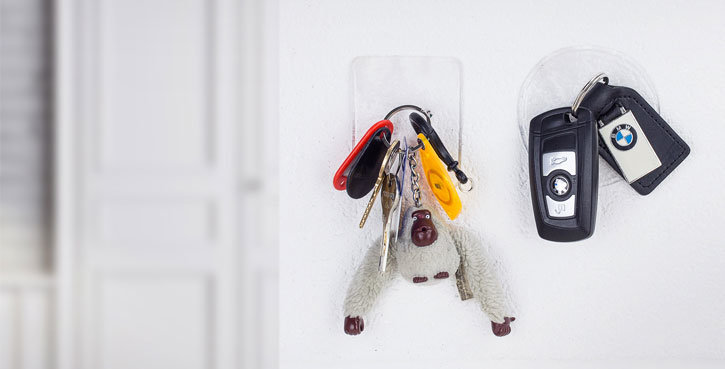 Super-strong hold
The StickFix may be agreeably small but don't think this means its hold is weak. Far from it, the grip is so strong they can hold keys or other relatively heavy objects. Just peel the plastic covers off when you're ready to get sticking.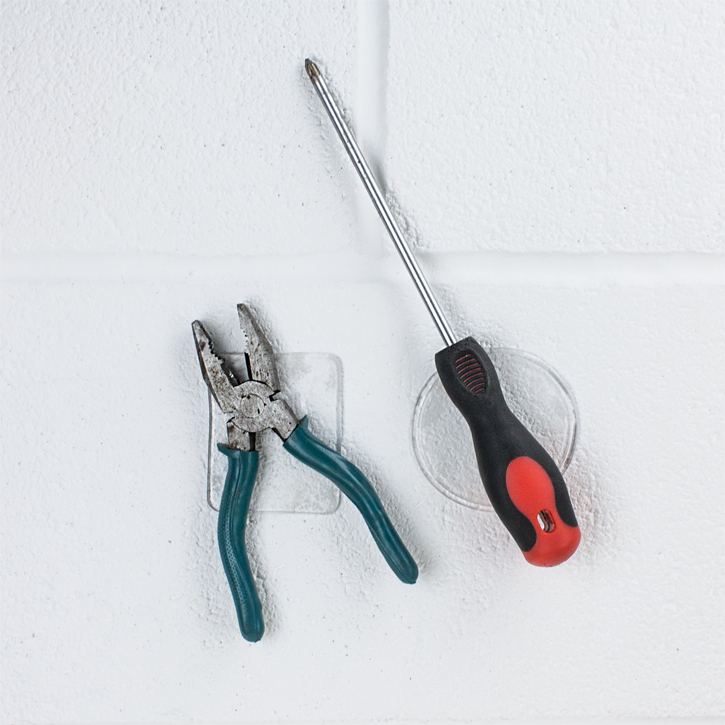 Easy to fit - Mount in seconds
In truth, the hardest part is working out where you're going to place your StickFix pads and that shouldn't be too taxing. When it comes to actually mounting the StickFix, it really is easy. A strong adhesive surface provides a solid hold, keeping your pad in place for as long as you need it. Walls, switches, skirting, glass... you name it. All you need is a smooth clean surface. No need to call a handyman or get the power tools out.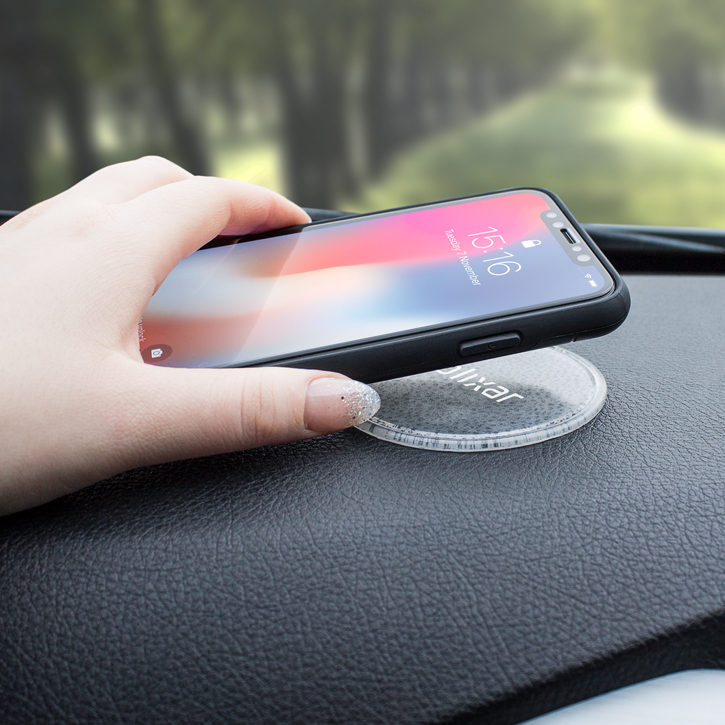 Totally reusable - just wash and go again
With sticky surfaces, it is inevitable that some stuff you don't want will get into the mix. That's the problem with being able to hold anything. Though dust and lint will compromise any hold eventually, thankfully it is easy to clean. Just wipe down or wash the surface with warm water to restore the StickFix's awesome sticky powers.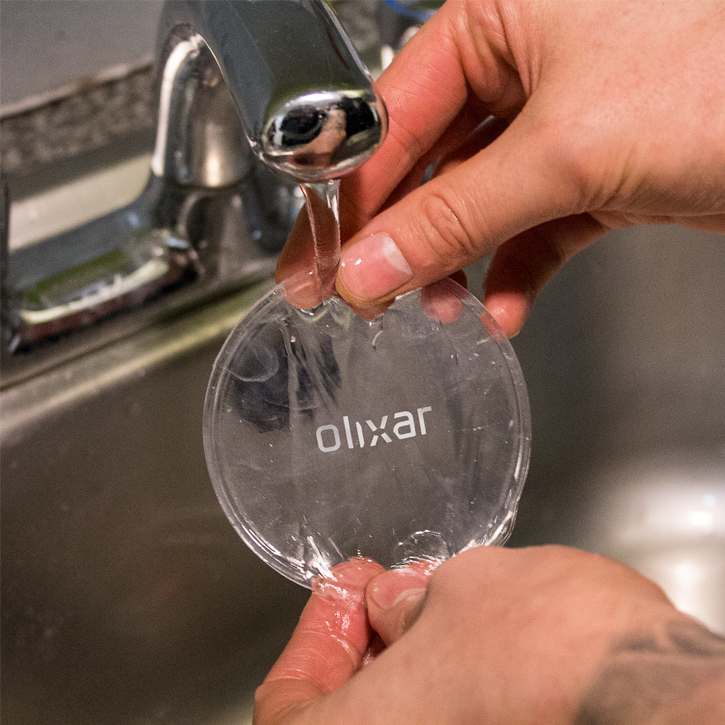 Includes 3 pads in 3 shapes for all jobs
This pack caters for your needs with 3 StickFix pads so you can mount 3 different objects, use more than one for larger objects or just have three locations for your objects. There are also 3 separate shapes so you can fit them anywhere or choose the shape that suits you most at that time. There's a circle, triangle and square in the pack.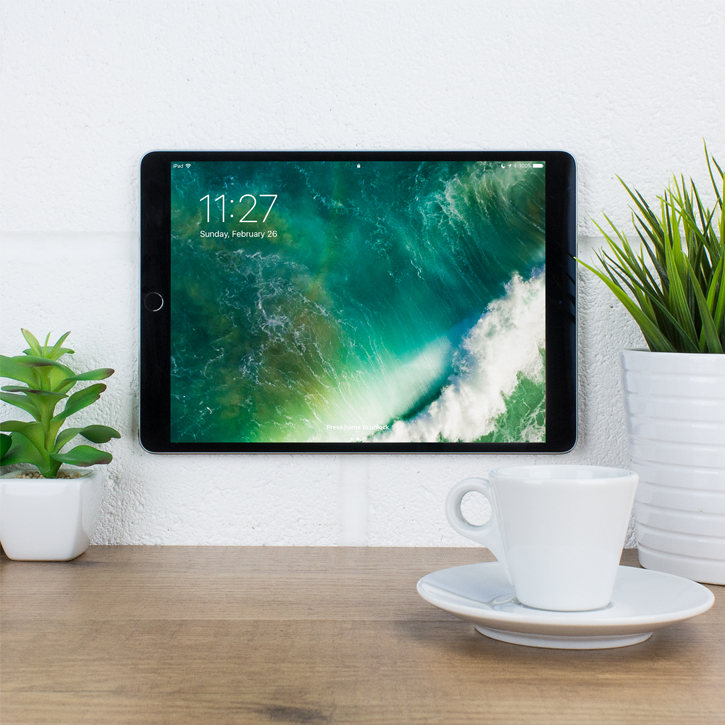 Je Gegevens
| | |
| --- | --- |
| UPC | 5055401759748 |
| Mobile Fun | 65735 |
| Filter op kleur | Transparant |
Levering & Retouren
Standaard levering: 2.99 €
Een voordelige ongetraceerde optie met goede prijs-kwaliteit verhouding, geschikt voor bestellingen die minder dringend zijn. Geschatte levertijd is 4 tot 8 werkdagen.


Bijgehouden levering: 7.99 €
Geschatte levertijd is 2 tot 3 werkdagen. Het is bijgehouden service. Klant ontvangt trackingcode.


DHL Express: 15.99€
24 uur. Bijgehouden service met trackingnummer. De DHL Express optie wordt standaard geselecteerd voor bestellingen van meer dan 60 euro. DHL levert niet in het weekend, bestellingen geplaatst op vrijdag worden maandag bezorgd.