Ozobot 2.0 Bit Robot Starter Kit - Cool Blue
Introducing the Ozobot 2.0 Bit in cool blue - the perfect way to introduce children to computer science, robotics and coding in a fun and imaginative way. This starter kit includes an OzoCode reference sheet and over 20 activities to complete.
Verzending en Bezorging:

Snelle en veilige verzending beschikbaar
Snel en eenvoudig retourneren 30 dagen
Gratis bezorgmethode
Beveiligde betaling met 256-bit-codering
Klantenservice beschikbaar
Meld u aan voor een zakelijk account
Waarom kopen?
Ozobot starter kit for everything you need to get started
Fun way for children to learn how to code
Fully programmable to follow your instructions
Range of available games or even create your own
Works on iOS and Android Tablets
Omschrijving
Ozobot starter kit for everything you need to get started
Kids have a hyperactive imagination - they need something to do or else the dreaded boredom sets in. Ozobot Bit is proven to be an excellent way for kids to learn and play at the same time, so it's already a winning formula. Even so, this starter kit contains even more activities and ways to enjoy Ozobot - included with the starter kit is an OzoCode reference sheet, making coding easier, and over 20 additional activities. Ozobot offers infinite fun and throws learning into the mix too.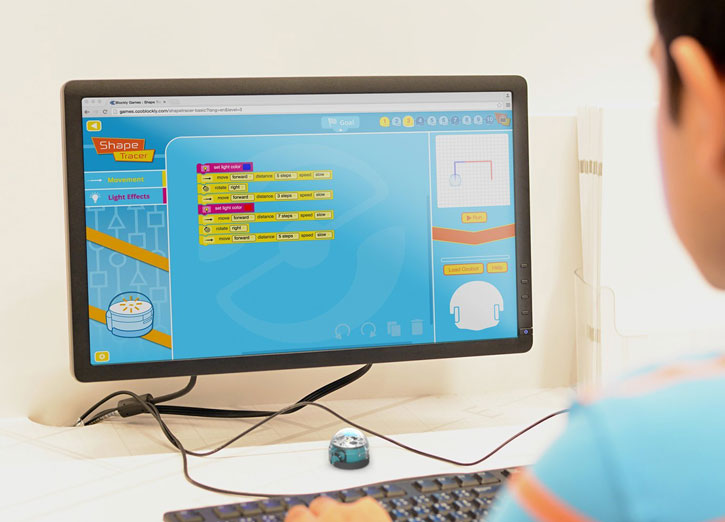 Highly advanced and incredibly playful
The Ozobot Bit 2.0 is an incredibly smart robot that can be completely programmed and used with 9" or larger tablets in conjunction with a whole range of official downloadable apps. The Ozobot Bit 2.0 is the perfect way for your children to learn about robotics, computer science and coding, all in a fun and creative way. Through problem solving, creative drawing, and group challenges, Ozobot Bit 2.0 makes for an excellent educational toy.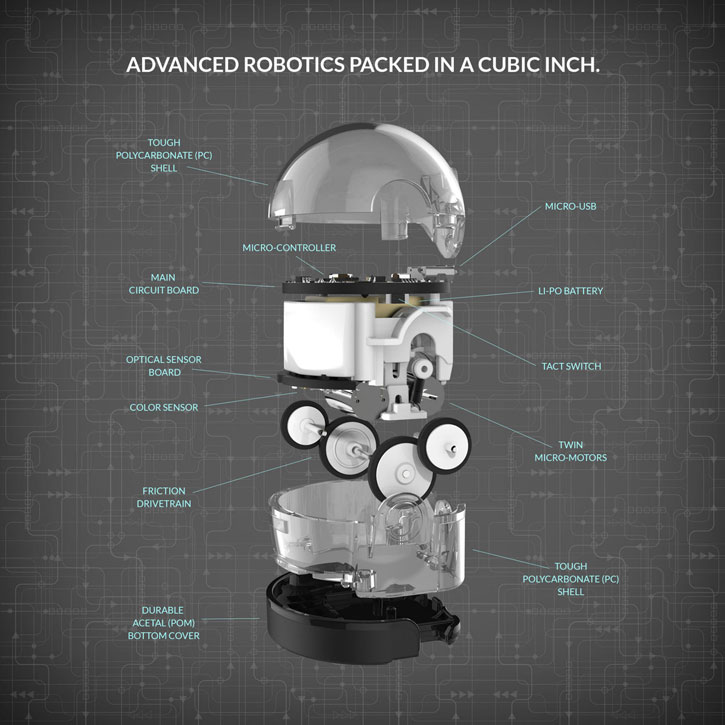 Totally programmable
Learn to code with this fully programmable robot. Using coloured markers to draw lines, colour segments and problem solving, children can learn how to code in a fun and creative way. Through it's colour sensor, the Ozobot Bit 2.0 can detect various colour combinations and perform coded commands.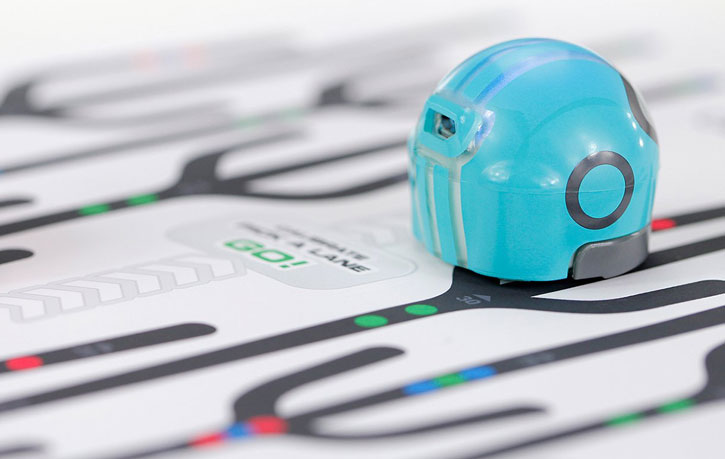 OzoBlockly
With Ozobot Bit 2.0's ability to learn your programs, OzoBlockly can be used to play back your own programmed games. The web based visual editor can be used to drag and drop blocks and loops to easily create your own program, making the Ozobot Bit 2.0 even more appealing to your children. Once you've created your program, using your tablet simply calibrate the Ozobot Bit 2.0's, load the program and you're ready to go.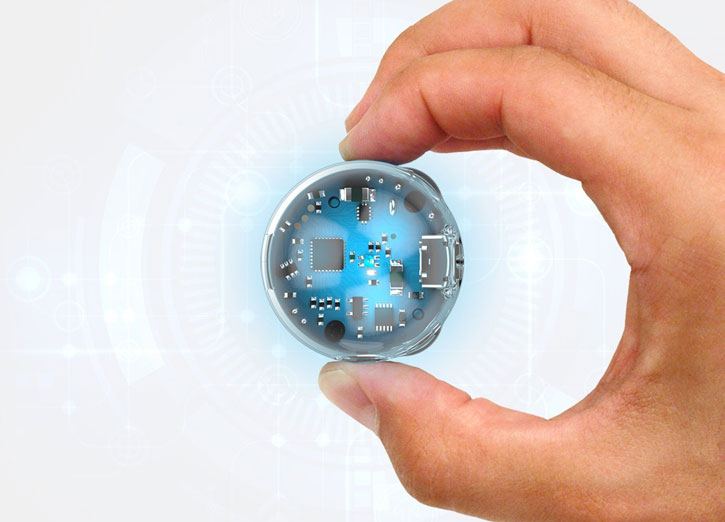 Unlimited games
Watch as your children create their own games by using colour markers and felt tips to draw lines and coloured sections. Furthermore games can also be easily downloaded and printed including racetracks, mazes, battlefields and many more. Games are not limited there, as there are also various apps which can be downloaded, including OzoBot App and OzoGroove.
Works on iOS and Android
The Ozobot Bits 2.0 are compatible with tablets which have a 9" screen or larger. All iPads which run iOS 6.0 or newer, along with tablets running Android 3.2 or higher, are compatible with the Ozobot Bit 2.0.
Note: Some Ozobot apps can still be downloaded on smartphones or smaller tablets - however the screen will be too small for the Bit 2.0 to work consistently.
Wat zit er in de doos?
1 Ozobot Bit (Cool Blue)
1 USB charging cable
4 Ozobot markers
2 skins, DIY stickers
OzoCode reference sheet
OzoDice game
20 additional STEAM activities
Je Gegevens
| | |
| --- | --- |
| Onderdeel nr | OZO-040201-03 |
| UPC | 0852636005368 |
| Filter op kleur | Blauw, Transparant, Wit |
Bezorging & amp; uitslagen
Verzending via Standaard Post: 0 euro
Een voordelige ongetraceerde optie met goede prijs-kwaliteit verhouding, geschikt voor bestellingen die minder dringend zijn. Geschatte levertijd is 4 tot 8 werkdagen. Het aantal werkdagen gaat in 1 dag na de verzending.
Verzending via tracked mail service : 7,49 euro
Geschatte levertijd is 3 tot 4 werkdagen. Het aantal werkdagen gaat in 1 dag na de verzending.
DHL Express: 12,50 euro
De DHL Express optie wordt standaard geselecteerd voor bestellingen van meer dan 60 euro. DHL levert niet in het weekend, bestellingen geplaatst op vrijdag worden maandag bezorgd.
Een snelle getraceerde bezorgservice die levert in slechts 24 uur.
Gegarandeerde bezorging 24 uur na verzending.
Compatibiliteit
Apple:
iPad 2
,
iPad 3
,
iPad 4
,
iPad 9.7 2017
,
iPad 9.7 2018
,
iPad Air
,
iPad Air 2
,
iPad Mini 4
,
iPad Pro 10.5
,
iPad Pro 12.9 2015
,
iPad Pro 12.9 2017
,
iPad Pro 12.9 2018
,
iPad Pro 12.9 inch
,
iPad Pro 9.7 inch